Welcome Seniors in the Class of 2017 from the Buckeye State!  

Congratulations on your upcoming graduation.  The William D. Squires Scholarship is for Ohio high school seniors.  It is primarily financial need-based.  Students must also be highly motivated and have a clearly defined career goal.  
We do not restrict your choice of careers but we do require that you have made a decision about your career path. Ideally, you have already been working towards your career goal.  No matter what career you have selected, we would like to help you make it a reality.
Applications for The William D. Squires Scholarship will be accepted from February 15th until the postmark deadline of April 5th. 
If you are interested in applying, we highly recommend that you review these five eligibility requirements before printing the application.  
 1.  Applicants must be seniors, residing in Ohio, graduating from an Ohio high school in 2017.
 2.  Applicants must demonstrate financial need.  The EFC on your FAFSA Student Aid Report (SAR) must be less than 8,000 to apply.  In addition, your college Financial Aid Award letter must show a minimum $3,000 need.
 3.  Applicants must have a specific career goal, be highly motivated, and have a burning desire to reach that career goal. 
 4.  Applicants must be planning to attend an accredited 4 year post-secondary educational institution on a full-time basis by the end of 2017.  The school of choice does not need to be in Ohio but must have a program leading to a degree in the student's chosen field.
 5.  Although this is not an academic based scholarship, applicants must demonstrate academic promise and good character.  A minimum 3.20 cumulative GPA is required.
If you have met all five requirements, that's FANTASTIC!  You are eligible to apply for our scholarship.  Eligibility requirements and detailed instructions will be included when you print the application.  

Our recipients have studied everything from food science to music, education and engineering.  From nursing and all areas of the health sciences to entrepreneurship and lots more!  For example:
What career have you selected?  Whether your goal is to help save the planet or other satisfying career goal, we hope you apply for our scholarship.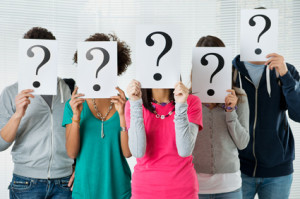 The scholarship postmark deadline is April 5th.  If you have further questions after reviewing the instructions and application, please refer to:  Q & A.   This page will be updated as needed.
Email additional questions:   info@wmdsquiresfoundation.org
If you would like to learn more about William D. Squires and the history of the Foundation: About the Foundation
Good luck in your pursuit of a higher education!